The story of Hikiän Raw Honey from Finland
Hikiän Raw Honey, a family owned company with long history of beekeeping and honey production has been awarded the "Outstanding Natural / Organic Product Award" in Natural & Organic Products Asia 2018 (NOPA 2018). Their products made its first appearance in Asia this summer at NOPA 2018 and returned home with the greatest honour. Take this opportunity to meet Mr. Reko Nieminen, Managing Director of Hikiän Raw Honey to find out more about beekeeping and Finnish Honey.
My grandfather started beekeeping back in 1930´s with couple of beehives. Years went by and I started to get interested in beekeeping too. It also felt really good idea to produce honey for our family by ourselves. Suddenly we had more and more people asking where they could buy our honey from and the actual business started. Bees truly are interesting to follow and you learn more from them every year.

What are the characteristics of Finnish honey and beekeeping industry?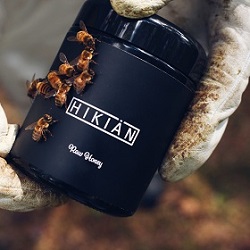 Because of the long and cold winter we only have 2 months long honey season in Finland. Having that short season it means that we are only able to produce limited editions. Even beekeeping is a bit challenging in north. Harsh winter is taxing for bees. Pollination is the most valuable "product" that bees can provide. Some say that 1/3 of worlds food is pollinated by bees. As our hives are located deep in the forest's that are rich in blueberry we can see first-hand how big impact it has on blueberry crop volume. This means we also get to enjoy a lot of freshly picked blueberries.
What makes Hikiän Raw Honey so special?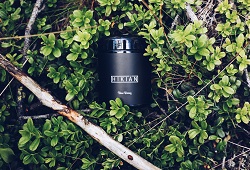 We have Hikiän Raw Honey which is unheated and untreated. Therefore our honey chrystalises rather fast. The reason to keep it this way is to keep all the health benefits in the product. Hikiän Raw Honey is full of enzymes and therefore it is healing infections. Hikiän Raw Honey also has natural ability to prevent microbes and yeast from growing. It is real superfood directly from Finnish nature. The short season in Finland is affecting to production in a way that only limited editions are produced. This means that only some people are privileged to enjoy this luxurious product. Half of teaspoon per day or when having infection or cough then 3 teaspoons per day.
Hikiän Propolis is nature's own antibiotics. It has multiple health benefits as it is fighting against bad bacteria effectively. You may treat skin problems with Hikiän Propolis with great success. Use it for example for cuts, infections or eczema. Place one or two drops directly to your skin and healing process begins right away. You may also use Hikiän Propolis for sore throat or flu infections. Mix 10 to 30 drops with water and drink.

About the market in Asia and why choose NOPA?
We thought that Asians could benefit from our product as there has not been honey from Finland before. Mostly honey is coming to Asia from warm countries but we want to show that it is also possible to bring honey from a cold country. We chose NOPA for our market entry to meet the retailers and distributors directly in one place and succeeded with that target. Also Hong Kong is perfect door to Asia with easier import and logistics. We got a lot of new contacts and our product was taken to several retail shops right away. We also managed to increase our direct sales to consumers through our web shop hikian.com